THE TRUTH ABOUT HANTSPORT & AREA
by Heather Davidson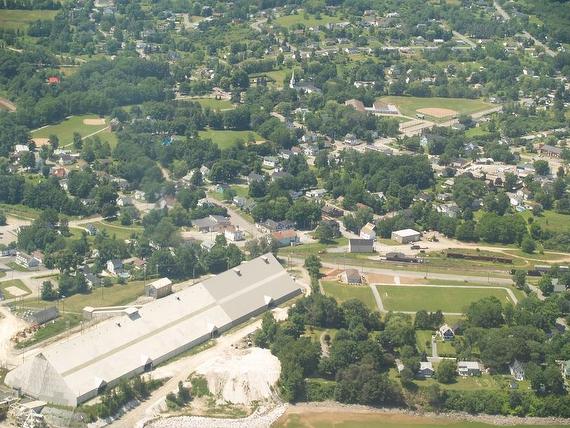 Hantsport occupies one square mile in Hants County and borders on Kings County. Located three minutes from HWY 101, we are seven minutes from Windsor and the West Hants Hospital, fifteen minutes from Wolfville and Acadia University, and less than an hour from downtown Halifax and the airport. We are on the Kings Transit bus route. Hantsport is close to many places but quieter. And friendlier.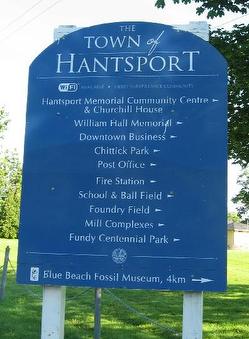 I knew Hantsport because I had visited friends in town before moving here. I grew up an anonymous city. This is my town. I can walk to the post office, SAVE-EASY, HOME HARDWARE, TIM HORTON'S, PHARMASAVE, the pizza place, the liquor store, the Hantsport Public Library, the school, the town office, the café, the Hantsport Memorial Community Centre, and even the cemetery. Scotia Bank and the Valley Credit Union have ATMs here. An insurance company, car repair garages, hairdressers and a nail salon serve the community.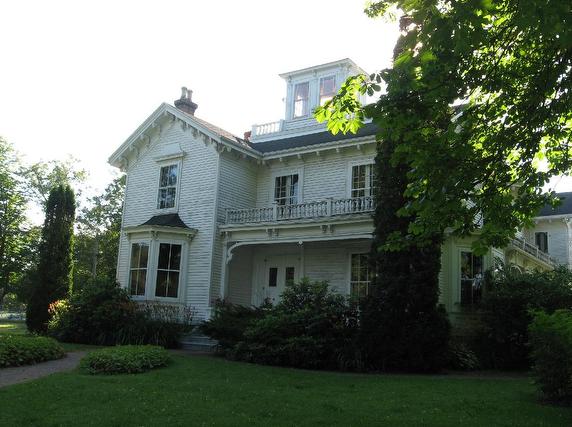 The Churchill House, Hantsport's gem, was built by shipbuilder Ezra Churchill in the mid-1800s. It is on the HMCC grounds. The town uses it for special occasions.
We have a medical clinic with our own doctor and a nurse practitioner. Our dental clinic is open during the week and on Saturdays. The Valley Alzheimer's Care & Respite Society is located on Main Street. We have three senior citizens' complexes and a new subdivision with duplexes. We also have three pre-school day care centres. Boarding kennels and a veterinarian clinic are nearby.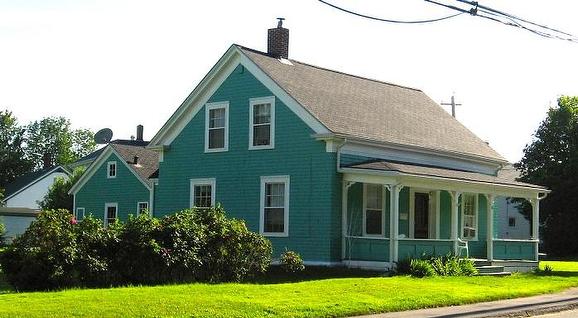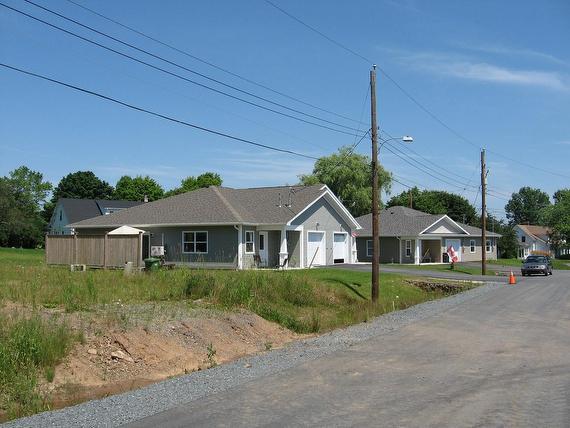 The housing market includes old unchanged houses, old renovated houses, and new ones.  The McCully subdivision is a recent development.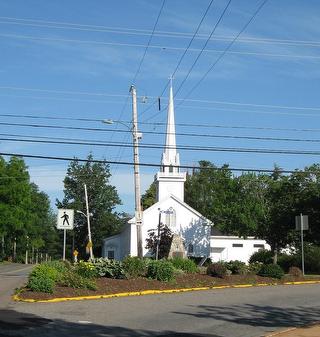 The historic Baptist Church is the town's landmark as you enter Hantsport from Exit 8. It is one of four churches in the town.
We have a volunteer fire department. The RCMP Windsor Rural and Highway Department polices us. Our crime rate is low. Kids walk safely to the Primary to Grade 8 School. Sunday morning during my walk, I talked to a man who moved from Halifax to town three weeks ago. He told me that sirens in the city were constant. Here, a siren comes as a shock and everyone asks, "I wonder what's going on?"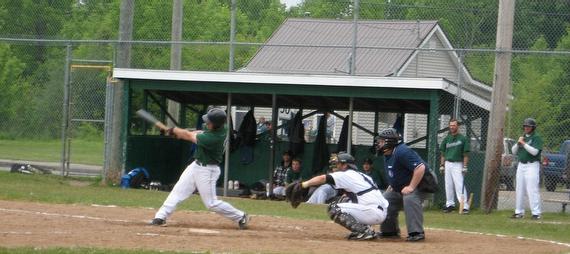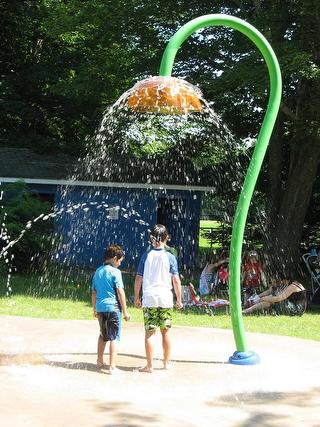 Recreation is an important part of life for many people in Hantsport and area. We have baseball diamonds, soccer fields, tennis courts, playgrounds, a swimming pool, a splash pad, a walking trail along the Half-way River, and - weather permitting - an ice rink all on the Hantsport Memorial Community Centre grounds. The very competitive Shamrocks - our intermediate baseball team which plays against teams from Yarmouth to Pictou - has its own field near the school. And our splendid new soccer is popular with players of all ages.
Our largest employer is CKF which makes paper plates and is a division of Scotia Investments. It employs approximately 250.

The town of Hantsport is located in one square mile with its 1000 residents and is bordered by the Avon River, the Kings County line, the Halfway River, and HWY 101. The area includes Hants Border, Lockhartville, Bishopville, and Mount Denson. The total population is 3000.

Live theatre is readily available. The Quick-As-A Wink company is located in Windsor and Centre Stage is in Kentville. The Al Whittle Theatre presents live performances and a film series in Wolfville.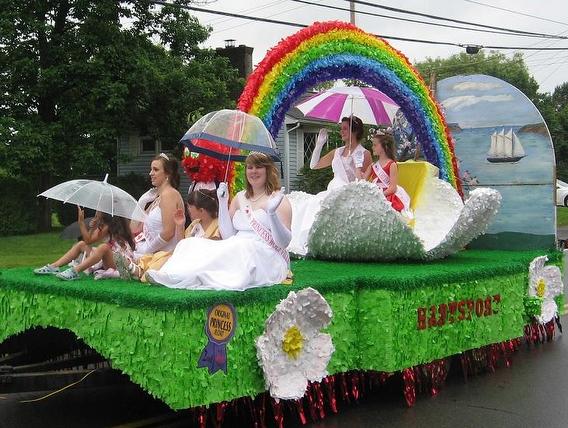 Hantsport celebrates Canada Day July 1st in a big way. Parades! Pancake breakfast! Races! Car show! And in 2013 we had one baseball game played and other cancelled because of rain. The fireworks display was also cancelled but has been re-schedule to July 20 to coincide with Paint the Port.

A friend told me that her family in Halifax thought she was crazy by moving to Hantsport. They thought she was moving to the boon docks! What was there past Windsor? SOME BOON DOCKS! 

FOR AN UP-TO-DATE ACCOUNT OF PEOPLE, PLACES, AND THINGS IN HANTSPORT AND AREA, SEE MY FREE BLOG AT hantsborder.blogspot.ca